Blog
News
Links
Contact
---
A web site? why and how?
---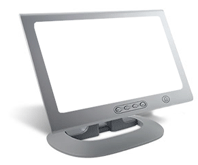 First created as an online shared database for big institutions, the Internet became what it is today: an essential tool if you want to increase your business activity....and even if you want to survive in certain cases.
For a professional who does not have a website still, the question to ask isn't "shall I have a website?", but more "does my conccurent have one ?" .
In any case, it is clear that today, a professional who does not have his own website, or who does not update it, is making a strategic mistake. Why? Because he totally occures the cheapest tool ever made to open his business on an international high potential market.
There is no comparison to make between the cost of a website, its visibilty and any other marketing solutions. If we add the fact that today 2/3 of the internet users do buy online, I am tempted to say that a real booking/ordering system linked with a credit card payment system is almost obligatory just because it is not a risky invest any more.
But having a functionnal, good looking website is not enough if it is not correctly hosted and indexed by search engines, and if it is not updated regulary.
Hydroxygen.eu has a global vision about internet strategy, and is here to give you advises adapted to your case, and make your web strategy a reality: creation of your website (portal,online shop, online media stores ), domain name buying, updating service, updating courses,choice for a hosting solution, search engine optimizing, digital pictures, reportages...



IF THE WORDS BUSINESS, INTERNET , COMMUNICATION AND FLUIDITY SPEAK TO YOU, THEN WE ARE IN SYNERGY.....LET'S WORK TOGETHER IN ORDER TO OPTIMISE YOUR WEBSITE.
---
Creation date : 18/05/2006 @ 14:29
Last update : 12/11/2012 @ 13:04
Category : Internet and web 2.0
Page read 7351 times

---

Top

---
©Nicolas Dollé - hydroxygène.com - hydroxygen.eu Multimédias and webmastering - technical and marketing consult
FRANCE - Tel: (0033)4 50 65 12 28- (0033)6 37 90 36 06-
---
Site powered by GuppY - © 2004-2015 - CeCILL Free License
Document generated in 0.01 second